At Metagenics Fitness we custom make military gym containers that can be deployed anywhere.
The inside of the container has a racking system that will hold all the RIG structure and accessories like; Olympic bars, multipurpose benches, bumper plates, kettle bells, medicine balls and much more.
The military gym containers are different from a sea container in the sense that they have entry points for a forklift and holes on the top to be air lifted.
The vertical columns of the Rig structure have adjustable feet so the columns can be secured to any surface like; gravel, sand, grass, dirt, etc.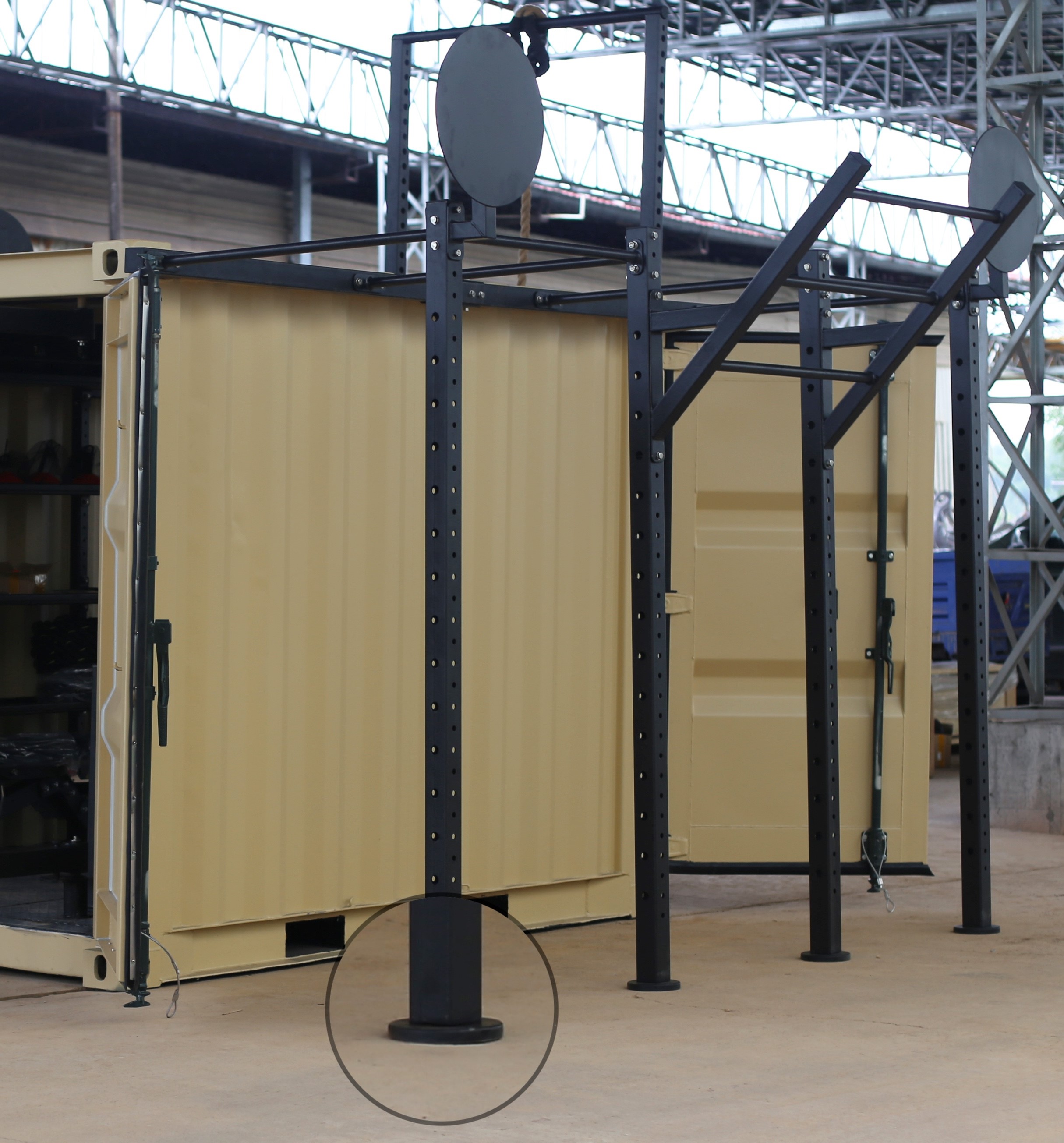 Options:
For military applications and when the container gym will travel by sea, we offer HOT DIP GALVANIZED treatment.  
This option has a cost associated but is vital in preventing the corrosion to the container and its RIG structure.
1- We build the container structure and doors according to the user requirements and we grind all imperfections.
2- We dip the raw container in a hot galvanized bath. This process has a cost associated but, is very important to prevent future corrosion specially if the container will travel by sea.
3- The next step is to powder coat the container with the paint colour chosen by the customer. We offer a variety of colours and logo drawing.
4- We build the internal racking structure that will hold the rig structure and accessories. Once the internal racking is built, we send it for hot dip galvanize dip and after that we normally paint it black so it contrasts with the container colour.
5- We secure the internal racking to the inside of the container; we assemble and test the rig structure and the accessories storage. The rig structure anchors to the container to make it safe to exercise.
6- Once quality control is done, the structure and accessories are stored inside the container. At this point the gym container is ready to be loaded on a sea container.